≪Jan 22 (Sun)/TV Asahi≫GBHT appears in "MARUNOUCHI KOMACHI"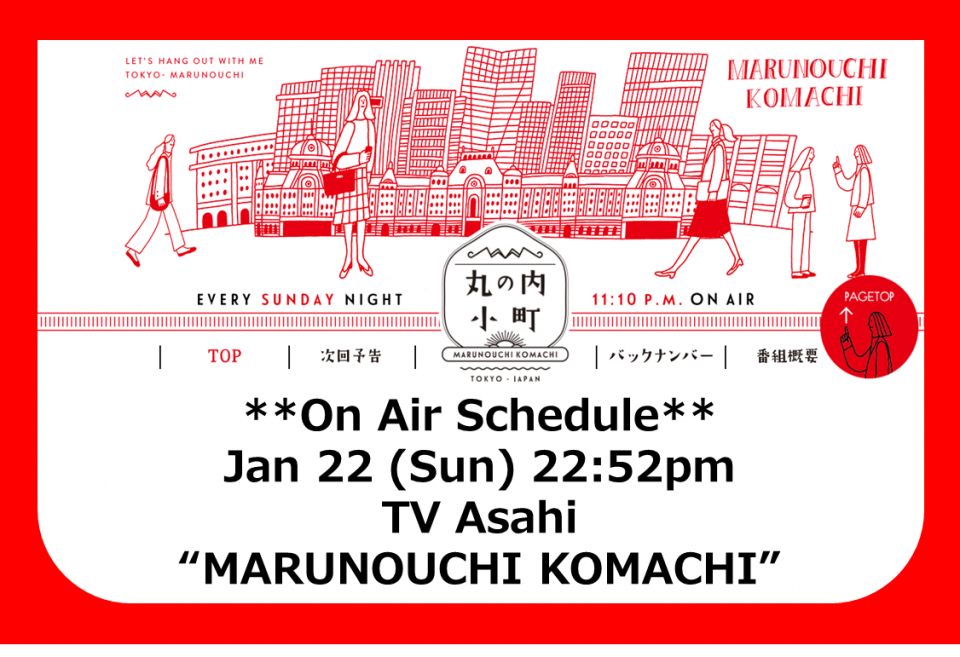 "MARUNOUCHI KOMACHI" is the TV program focused on MARUNOUCHI AREA, the heart of Tokyo and leading district for business & lifestyle will be introduced by aspiring model/actress being "KOMACHI=a Belle" every Sunday 23:15pm on TV Asahi.
Global Business Hub Tokyo will appear on the show scheduled this Sunday night.
Please check it out!