Interview of HubSpot Japan, from "MARUNOUCHI THE PRESS vol.28"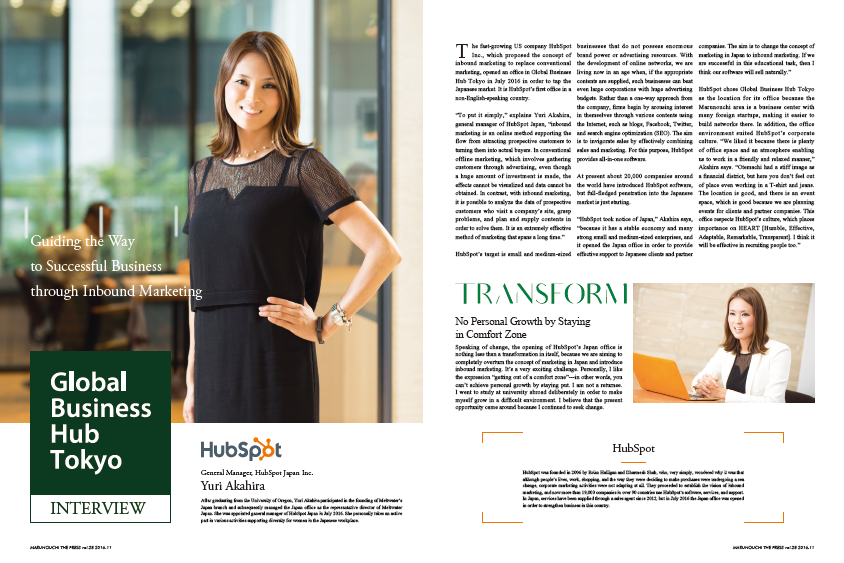 The fast-growing US company HubSpot Inc., which proposed the concept of inbound marketing to replace conventional marketing, opened an office in Global Business Hub Tokyo in July 2016 in order to tap the
Japanese market. It is HubSpot's first office in a non-English-speaking country.
Here is a interview of Yuri Akahira, General Manager of HubSpot Japan!