Current and former EGG JAPAN tenants' interview is appeared in the August issue of "Nikkei Business Associe"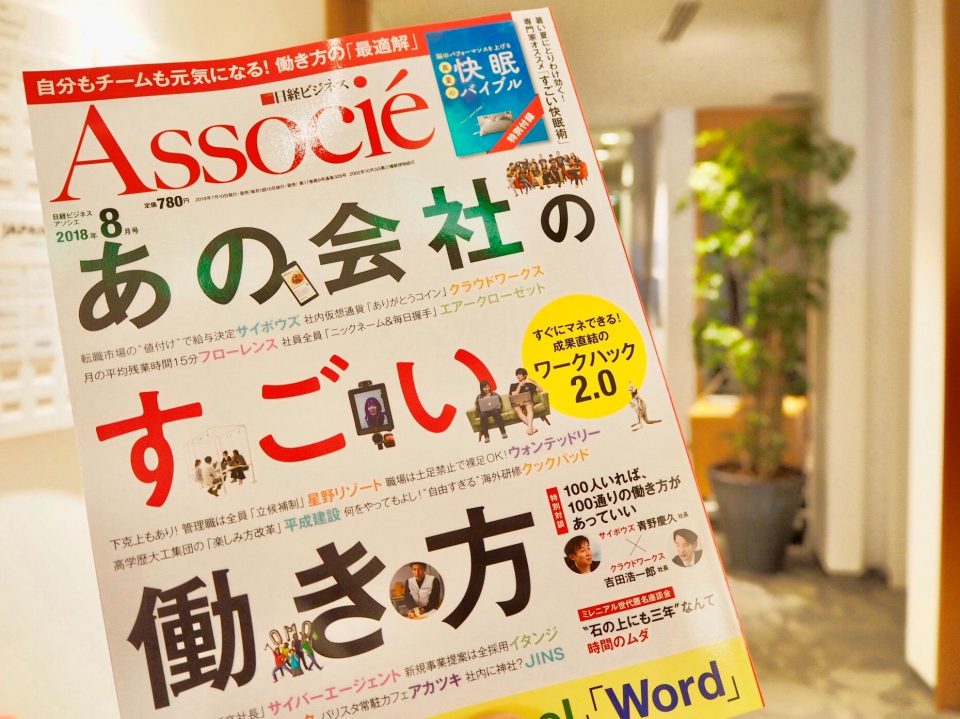 "Ideas and workstyles Borne out of workplaces –Startup managers' thoughts about offices-"
The interview of Tetsuro Ida, the representative of Nauto Japan, current tenant of EGG JAPAN(GBHT partnership facility), and Shigeru Harasawa, the country manager Japan of DataRobot, former tenant of EGG JAPAN , is currently in the August issue of "Nikkei Business Associe" magazine published on 10th of July.
Please take a look at the store!
*The interview will be updated on EGG JAPAN official website "Interview" page soon.
▼From Right: Tetsuro Ida of Nauto Japan, Shigeru Harasawa of DataRobot